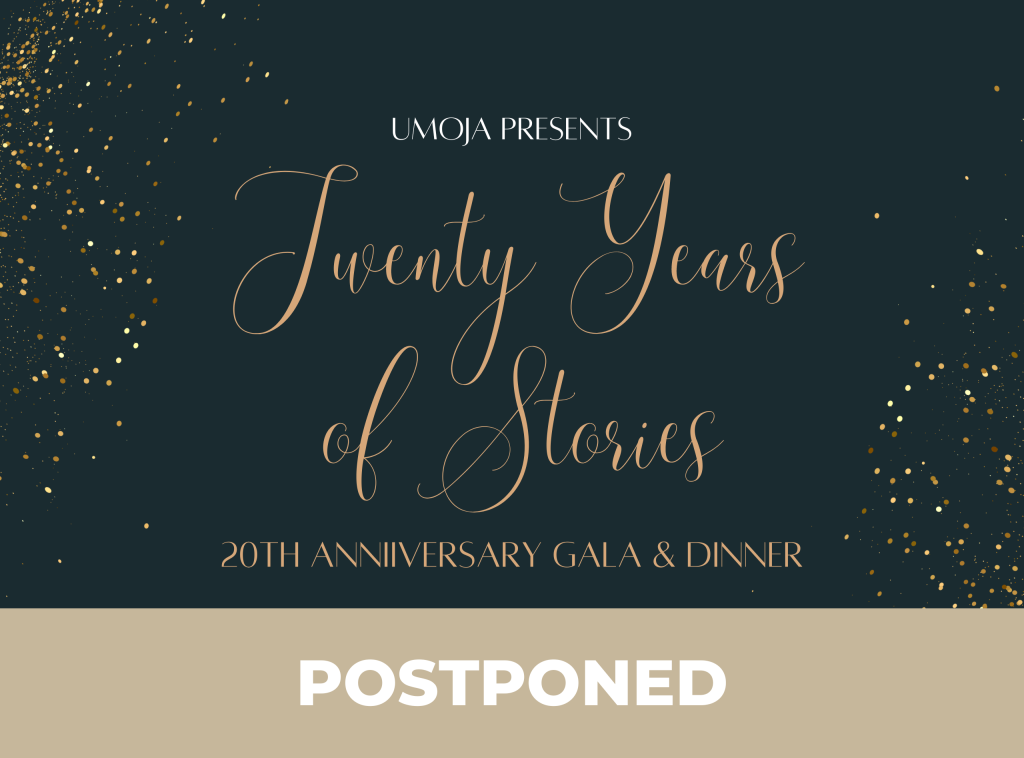 Given unforeseen circumstances, our highly anticipated 20th Anniversary Gala has had to be postponed to February 25th 2023 at 6.00pm. The event will still take place at the Civic Hotel, 13475 Central Ave, Surrey, BC.

We do sincerely apologize to our many friends and community partners who had looked forward to joining us on the original date of October 22nd , 2022 for a memorable evening of celebration and storytelling.

Indeed, the UMOJA family is both excited and humbled to be celebrating more than 20 years of community impact and do look forward to having you join in the celebration!
Tickets are $100. Click on this link to reserve your spot!
Meanwhile, an opportunity will be provided for you to contribute financially or in kind to the vital work we aspire to do daily. Please follow the link below to view or download our updated sponsorship package available to organizations or groups.
For those unable to attend, our regular donation options may be accessed via the Donate Today link at the bottom of this page. Please reach out directly to us at any time via [email protected] or phone 604 581 5574 for any inquiries.