Thank you for the amazing response!
The Twenty Years of Stories Gala & Dinner was an exhilarating evening of celebration (the pictures below tell only part of the story!). So many braved the huge snow event and showed up! Your presence not only made for a celebratory atmosphere but also enabled us to substantially exceed our past gala fundraising levels!

People matter, and we consider it a privilege to be able to contribute in small part toward a truly thriving society in which no one is left behind. Umoja thanks you for continuing to be a part of that effort!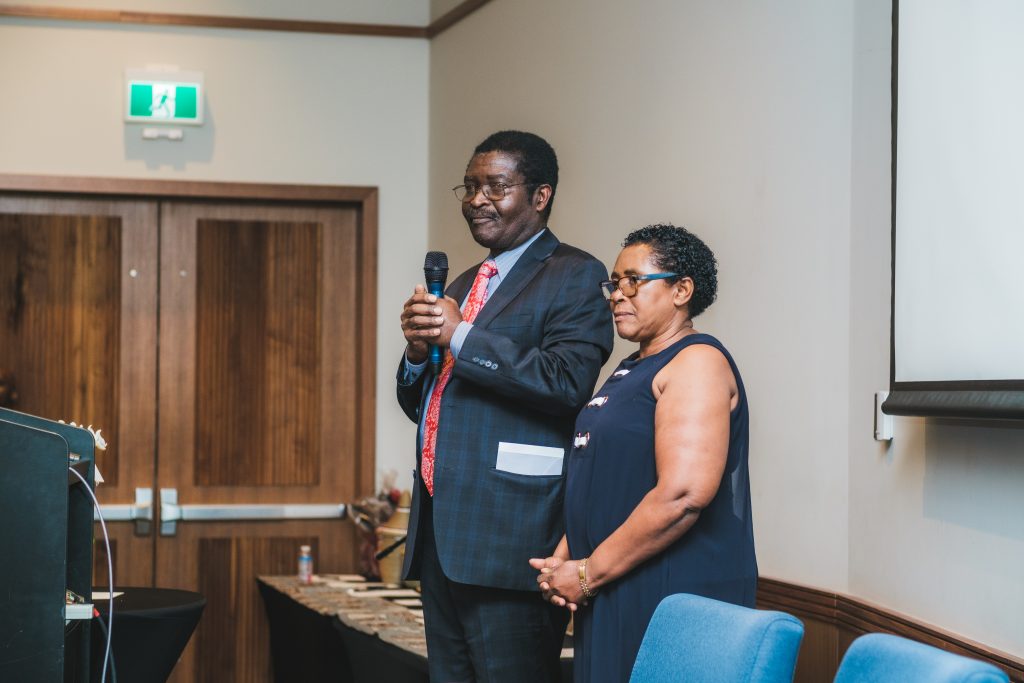 Umoja founders Amos and Edith Kambere address the guests.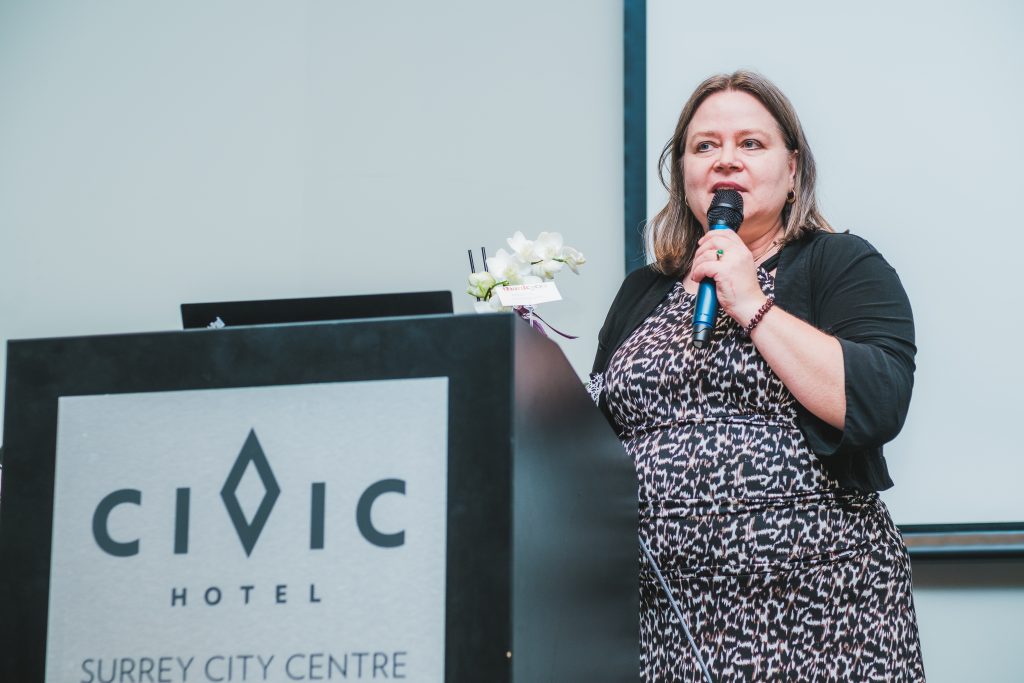 Outgoing Board Chairperson Ms. Annette Simbabure.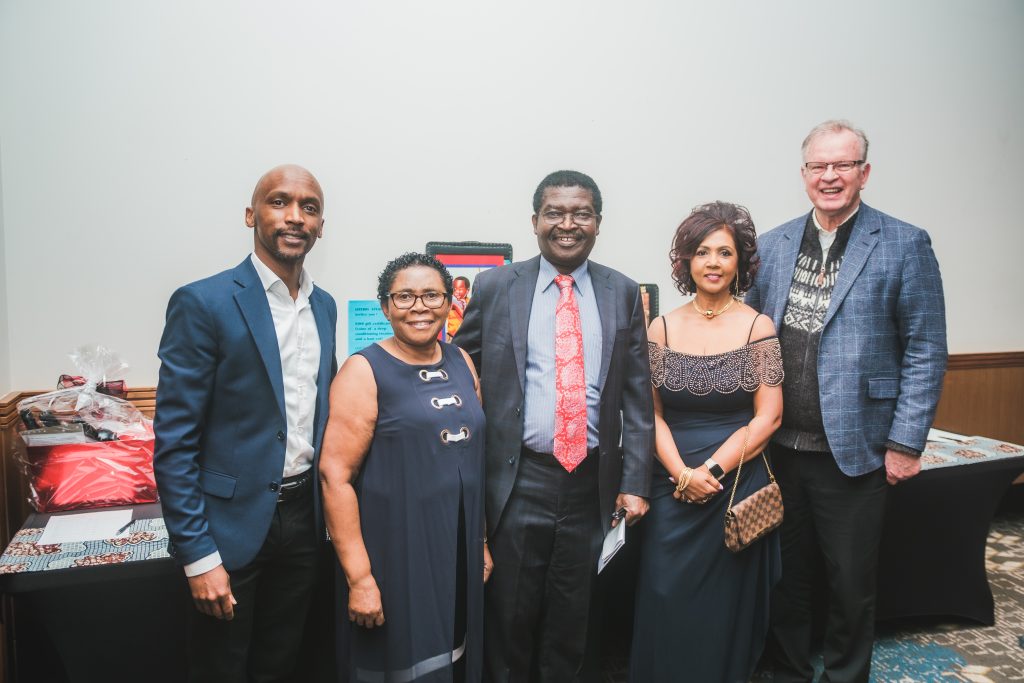 L to R: Geoff Bazira (Board Chair), Edith and Amos Kambere, Ms. Indra Bhan, Surrey Board of Trade COO, Membership & Corporate Affairs with Hon. Bruce Ralston, BC Minister of Forests.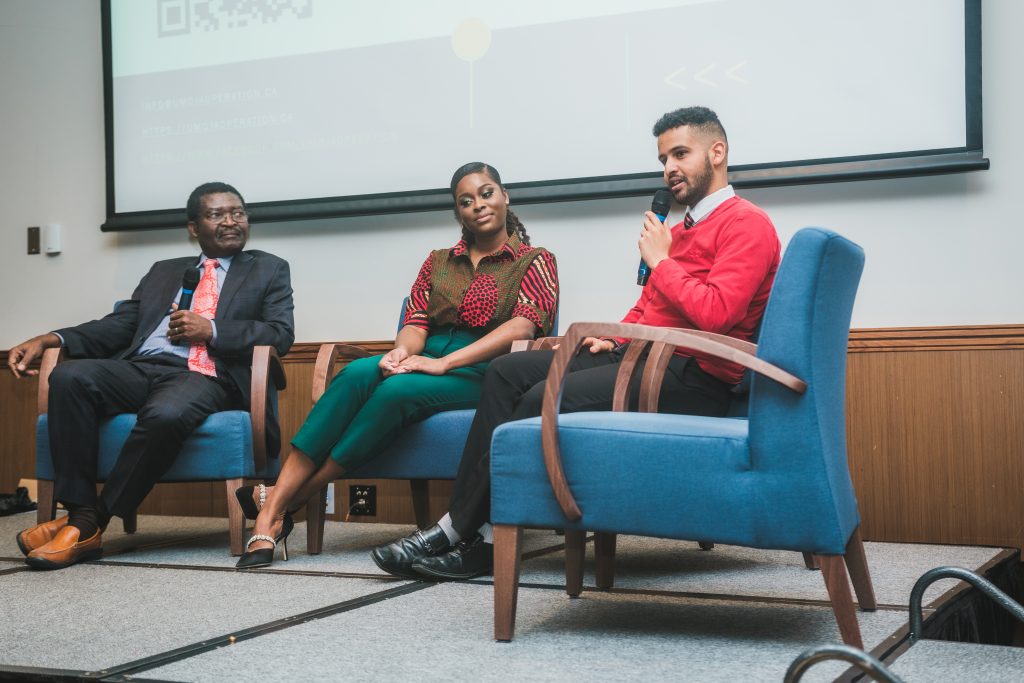 Amos and Michael Eyobel (Youth Program Coordinator) are interviewed by Ms. Esosa Eweka (Sosatalks)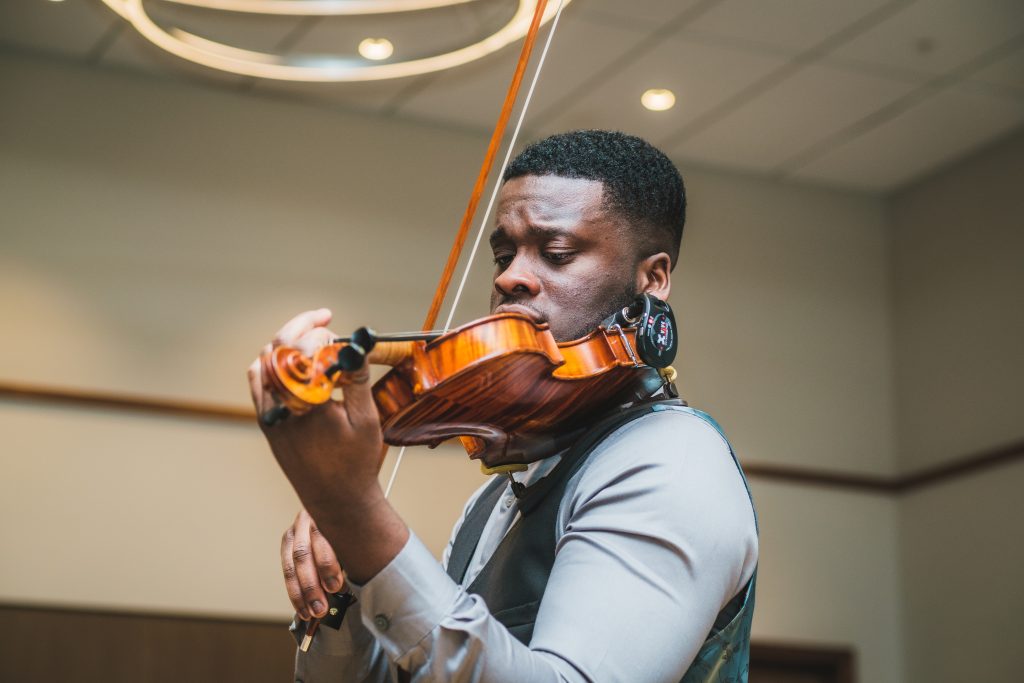 Lordnation (Osaretin Eweka) entertains the guests. HIs performance and truly got guests on their feet!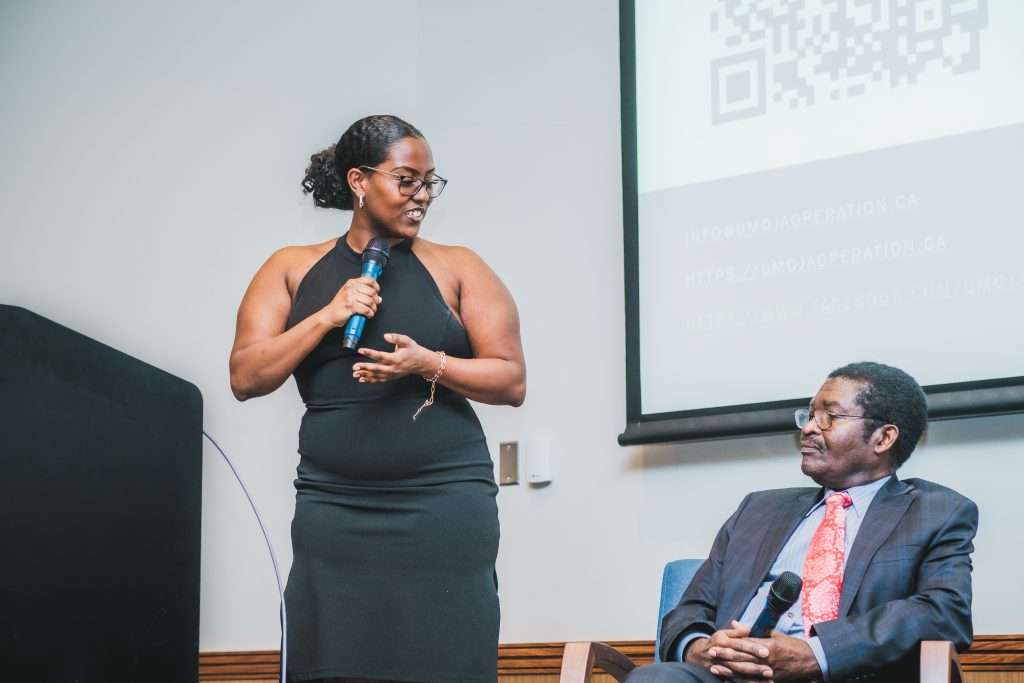 Asmaite, a past beneficiary of of our child and youth mentorship programs and SFU alumni shares her poignant story
of Umoja's impact on her life.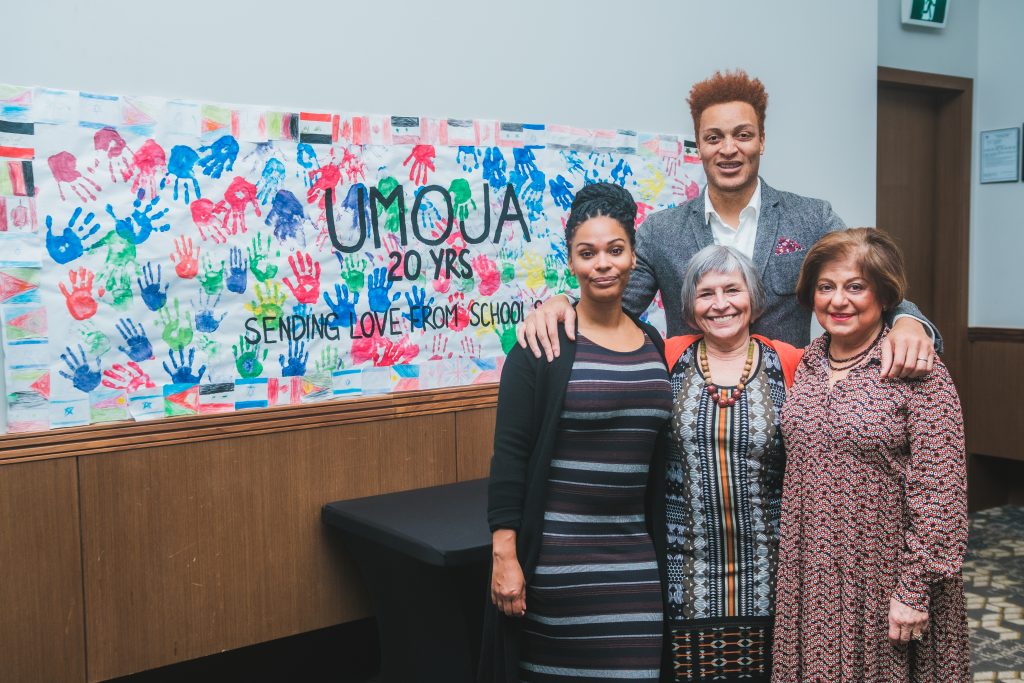 Board members Beatrice Okyere (middle) and Ruby Virani (extreme right) with Beatrice' daughter and son-in-law.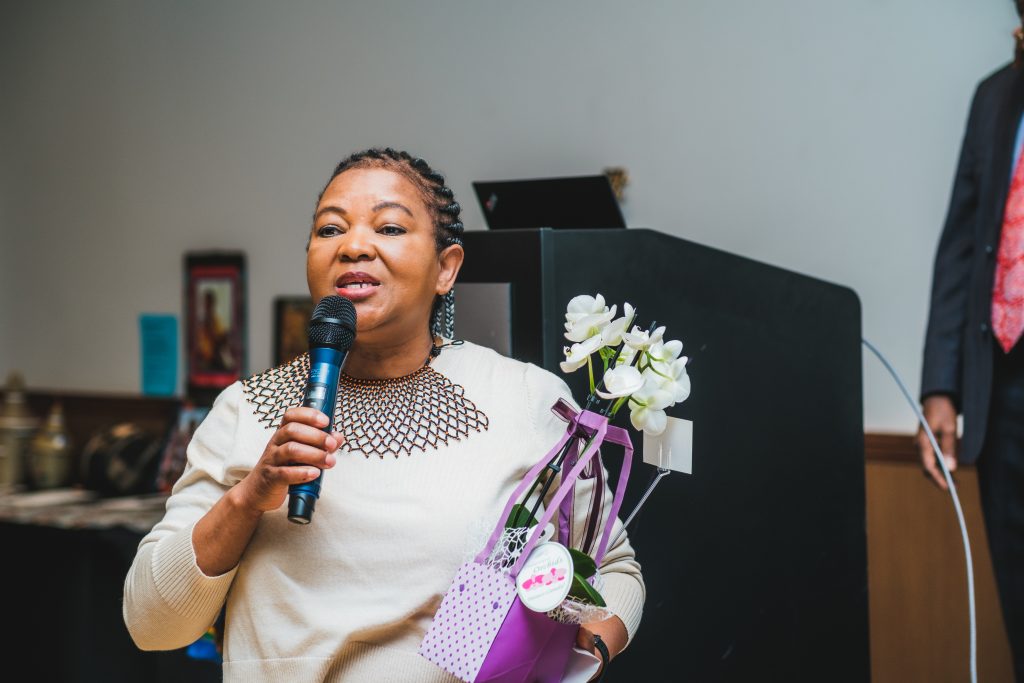 Past board member, Wazi Kapenda shares her Umoja story.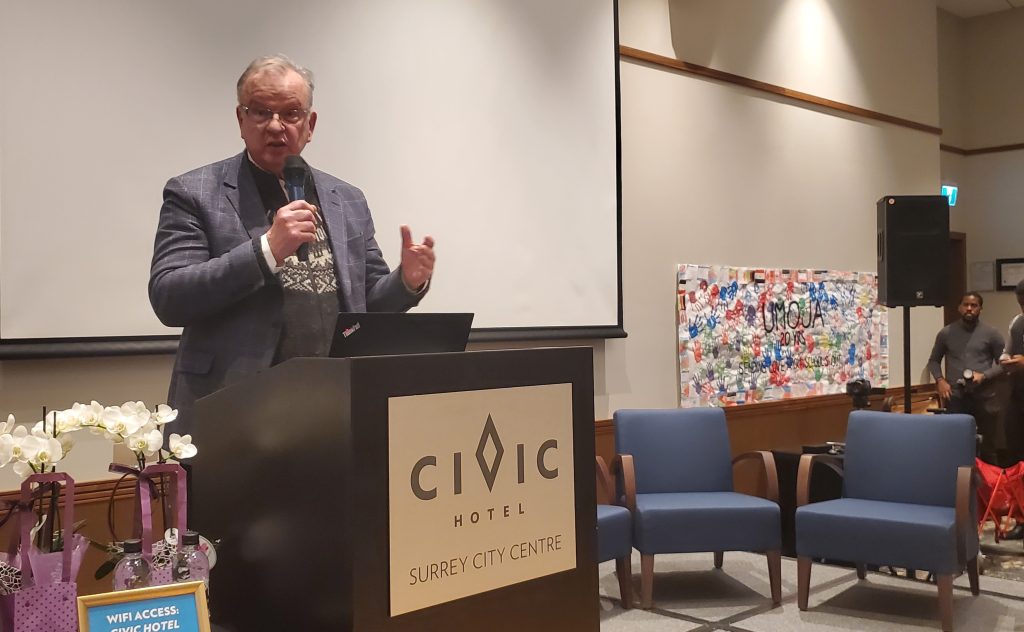 Hon. Bruce Ralston addresses the guests. He has been a great cheerleader of Umoja over the years and is intimately familiar with
our founding story and work in the community.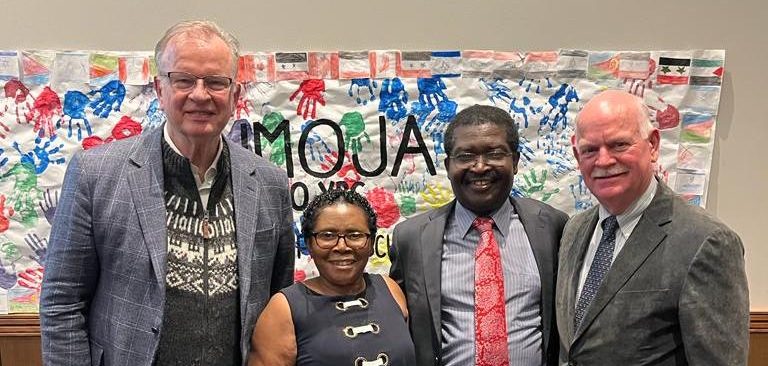 L to R, Minister. Edith and Amos Kambere & MLS Garry Beggs, MLA, Surrey-Guildford.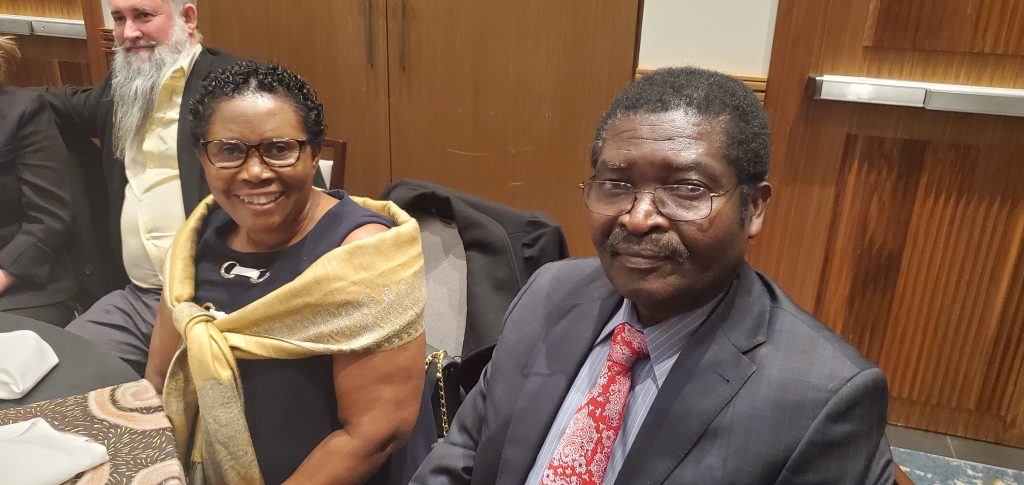 Edith and Amos contemplate the significance of the evening!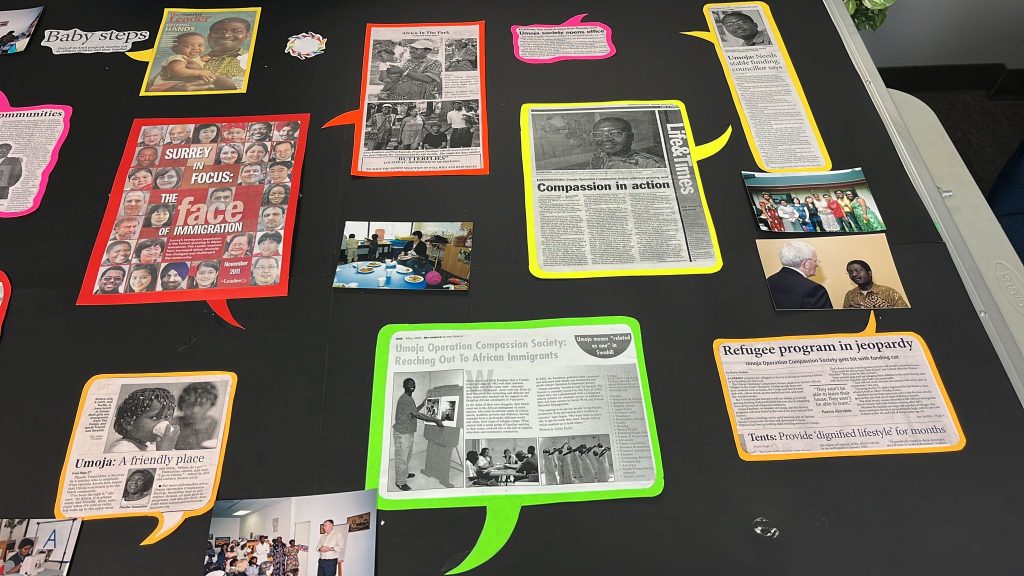 Display board of with news clippings highlighting Umoja's journey was on display and a popular stopover for many guests!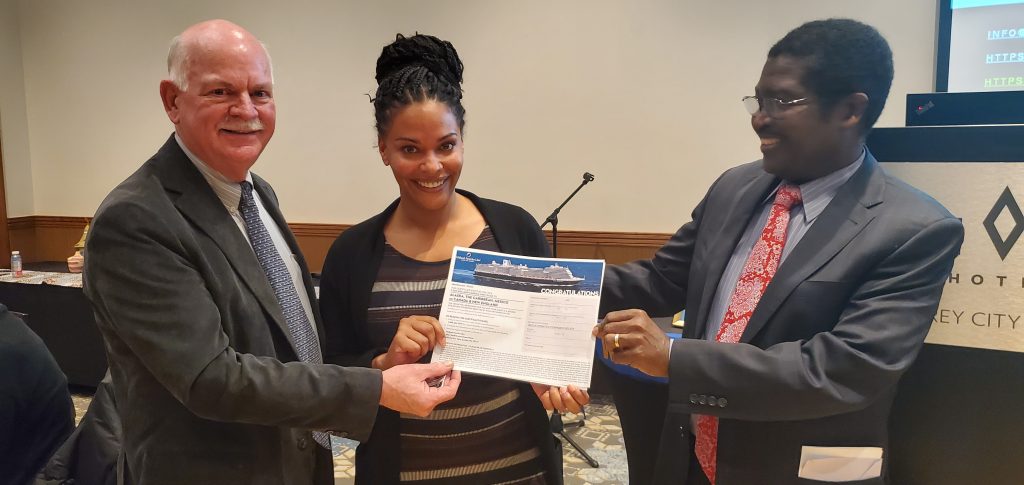 MLA Garry Beggs and Amos hand over a draw prize to a lucky guest. This was a generous travel package
donated by Cruise Encounters.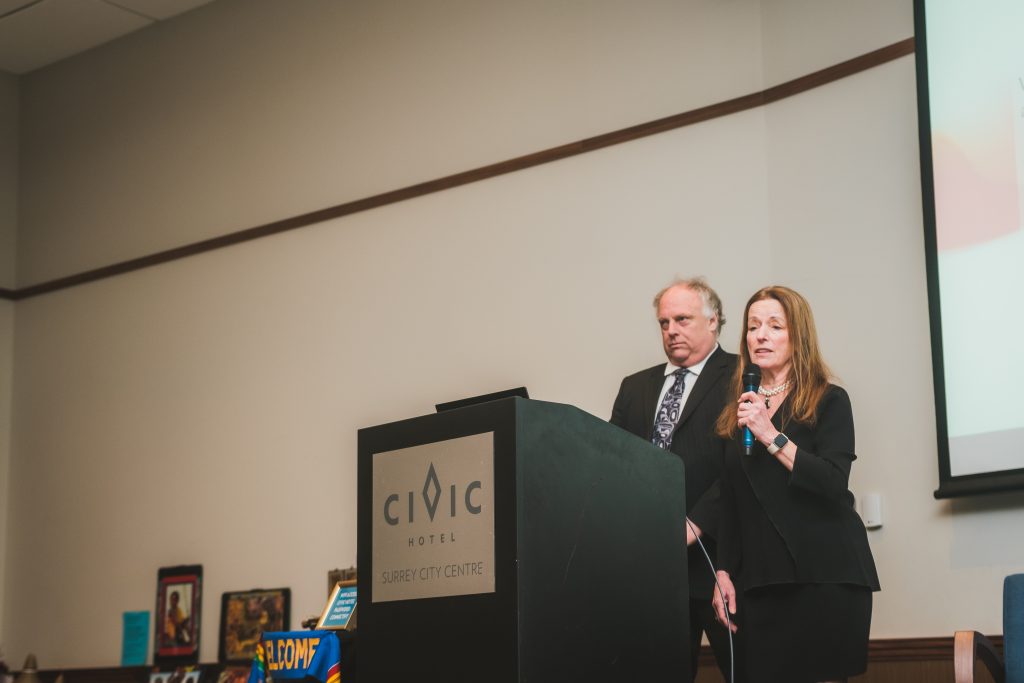 From R to L: Councillors Linda Annis and Mike Bose.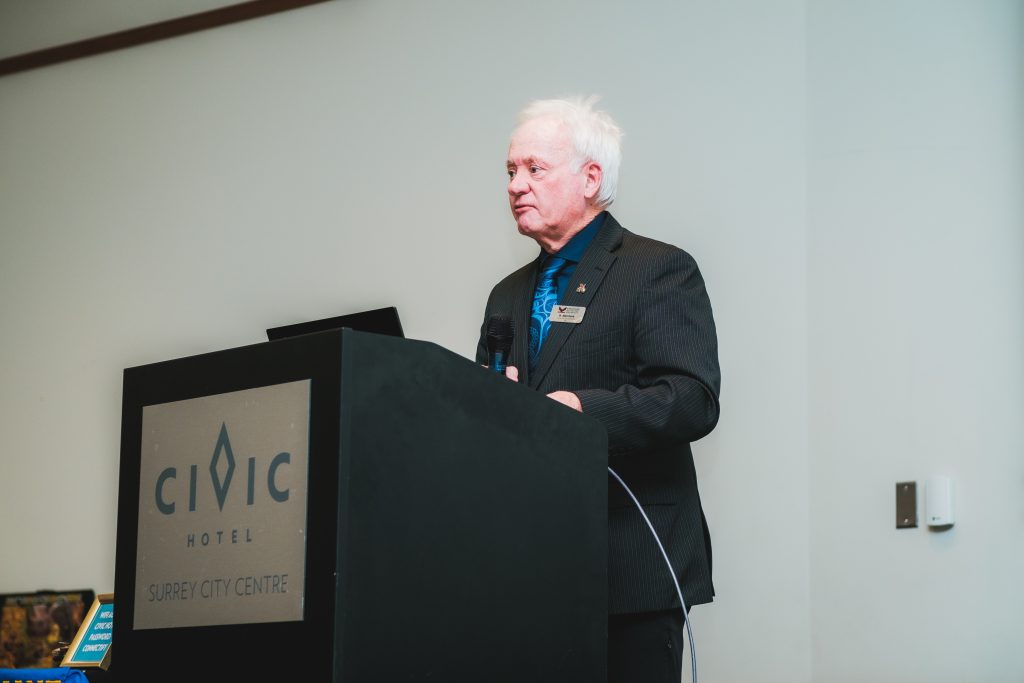 KPU President, Dr. Alan Davis, addresses the gathering. He shared his observations on Umoja's organizational
advancement over the years.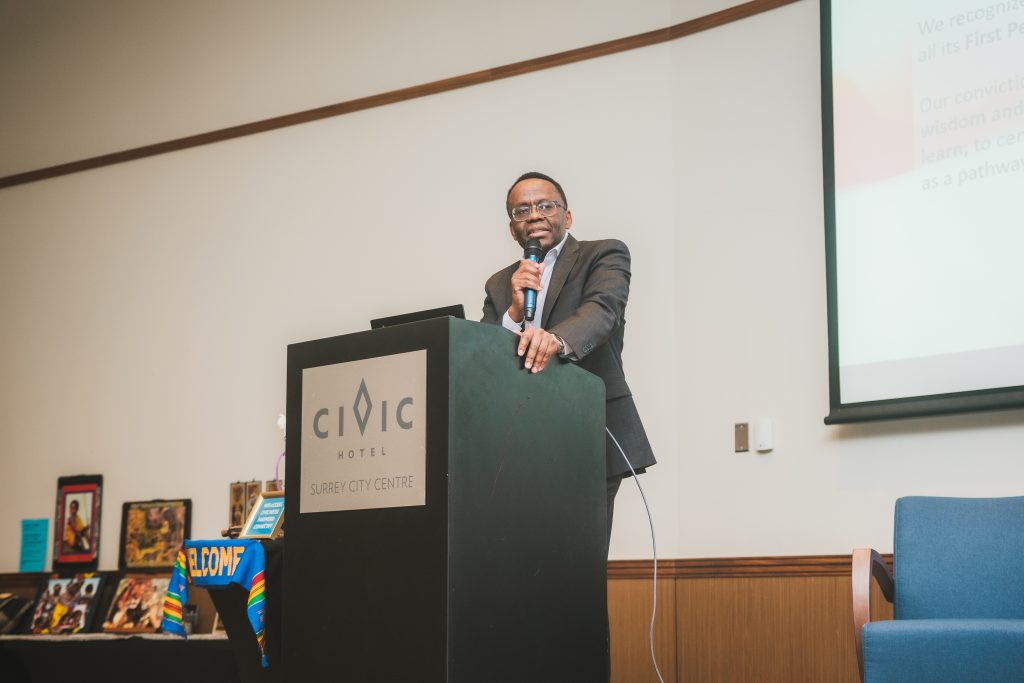 Umoja Executive Director, Jonathan Cauri describes Umoja's work.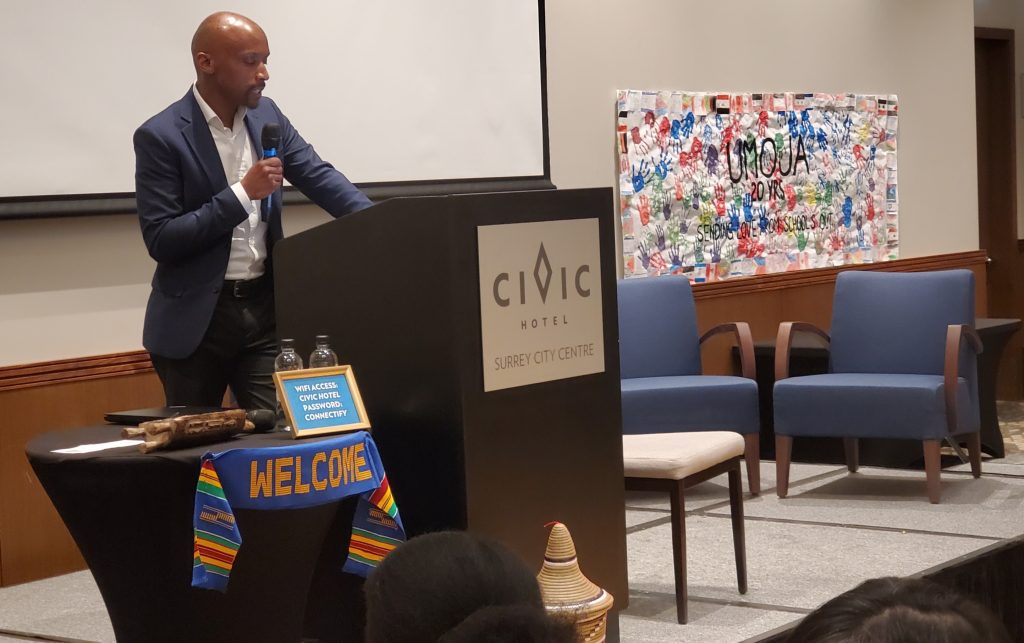 Umoja's Board Chair, Mr. Geoff Bazira,
gives his vote of thanks.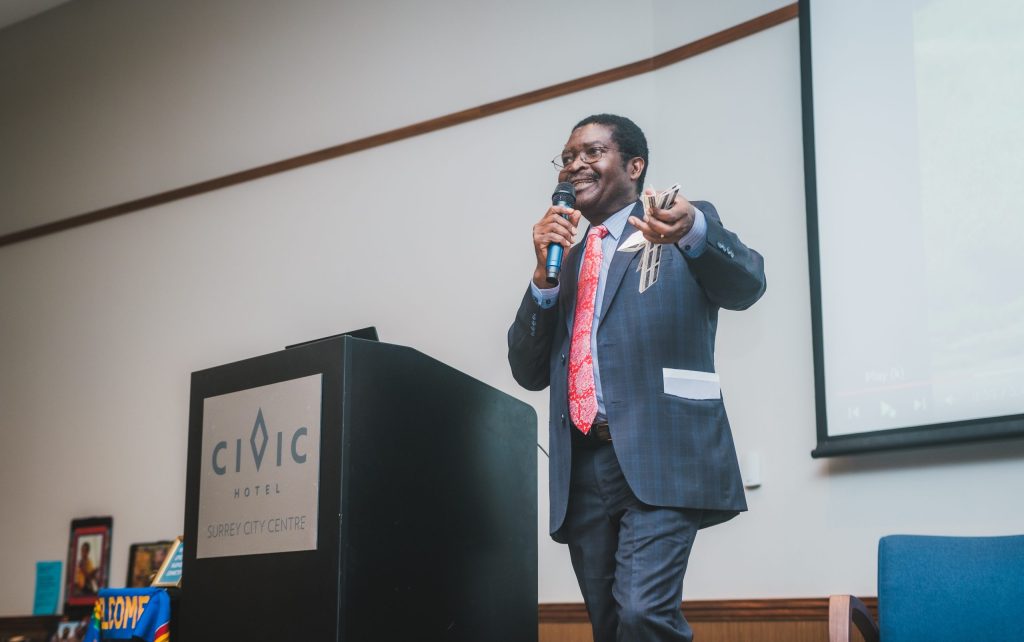 Amos Kambere, President of Umoja addresses the gathering.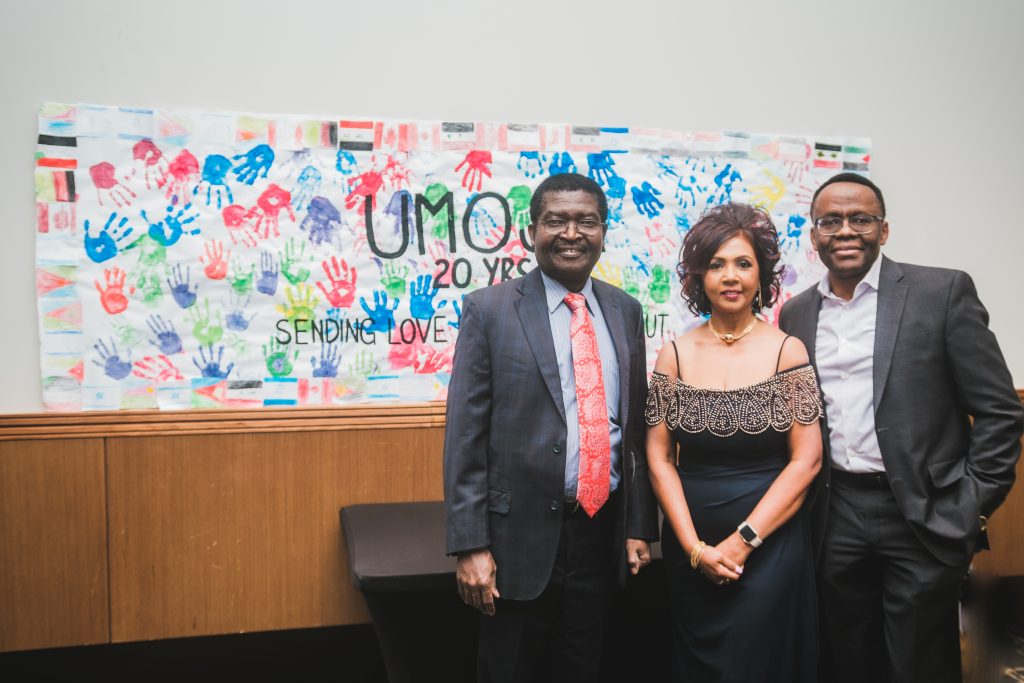 Umoja President, Amos Kambere, Indra Bhan (Surrey Board of Trade), and Jonathan Cauri, Exec. Director Umoja Operation. In the background is a lovely banner prepared by Umoja's United Way of BC School's Out Middle Years program. The paper banner included illustrations of flags representing various countries of the world.
For further inquiries, please reach out directly to us at any time via:
Email: info@umojaoperation.ca
Phone: 604 581 5574