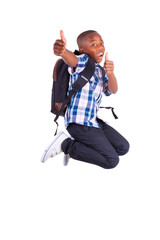 United Way School's Out
United Way School's Out focuses on children ages 6-12 and celebrates the diverse cultural background of each child while introducing Canadian society through activities, games, discussion, books and interaction with positive mentors.
Program Objectives:

Homework Club | Provides an opportunity for English language and additional school work support as well as positive socio-emotional development.
Saturday Program | This program runs from September to June and is a great time for kids to build lasting friendships, connect to their community and gain helpful life skills.
Summer Camp | Umoja during July and August is a unique opportunity for children to take part in various games, sports, fun activities, crafts, and field trips which helps create a sense of community and belonging within the children.
Program Benefits:

All these programs are meant to achieve the following in the lives of children:
Assist Children
To acquire the skills necessary to help them gain the self-confidence to actively participate within the community, take part socially, engage academically, as well as accessing nutritious meals.
Social-Emotional Well-Being
Help to create a healthy bi-cultural sense of identity and increase self-esteem and encourage positive sense of self-worth.
Improved Learning Opportunities
To participate in co-operative activities and to actively engage within the community.
Connectedness and Relationship Development
Children gain and develop meaningful relationships and interact more positively with peers and adults by socializing, playing, interacting through various educational activities, games, art projects and community engagement.
Healthy Behaviour
Children make positive choices leading to healthier lifestyles through participating in designing rules to guide them. Participants will be expected to use appropriate communication and learn about the consequences of inappropriate communication and behaviour. They will also learn about healthy food choices as well as have access to, and learn the importance of physical activity and playing fair.
Tuesday | 3:15pm – 4:45pm
Thursday | 3:15pm – 4:45pm
Saturday | 10:00am – 2:00pm
Program Funded By United Way of the Lower Mainland