UNITED WAY SCHOOL'S OUT UMOJA PROGRAM
Children's programs focus on Children ages 6-12 and celebrate the diverse cultural background of each child while introducing Canadian society through activities, games, discussion, books and interaction with positive mentors.
Program Components:
Homework Club | Provides opportunity for English language and additional school work support as well as positive socio-emotional development.
Saturday Program | This program runs from September to June and is a great time for kids to build lasting friendships, connect to their community and gain helpful life skills.
Summer Camp | Umoja during July and August is a unique opportunity for children to take part in various games, sports, fun activities, crafts, and field trips which helps create a sense of community and belonging within the children.
Outcomes
All these programs are meant to achieve the following in the lives of children:
Assist Children
to acquire the skills necessary to help them gain the self confidence to actively participate within the community, take part socially, engage academically, as well as accessing nutritious meals.
Social Emotional Well-Being
Help to create a healthy bi-cultural sense of identity.

Help to increase self-esteem and encourage positive sense of self worth.
Improved Learning Opportunities
To participate in co-operative activities and to actively engage within the community.
Connectedness and Relationship Development
Children gain and develop meaningful relationships and interact more positively with peers and adults by socializing, playing, interacting through various educational activities, games, art projects and community engagement.
Healthy Behaviour
Children make positive choices leading to healthier lifestyles through participating in designing rules to guide them. Participants will be expected to use appropriate communication and learn about consequences of inappropriate communication and behaviour.They will also learn about healthy food choices as well as have access to, and learn the importance of physical activity and playing fair.
Tuesday | 3:15pm – 4:45pm
Thursday | 3:15pm – 4:45pm
Saturday | 10:00am – 2:00pm
Program Funded By:  United Way of the Lower Mainland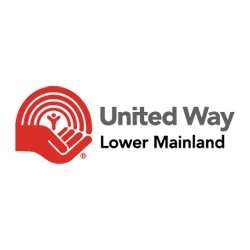 ADULT LITERACY AND LIFE SKILLS
Principle Objectives:
Build English conversational skills;

Learn to read basic English and do basic mathematics;

Gain enough confidence to eventually access LINC or career programs; and

Learn about and understand life in Canada.

Increase confidence in: listening, reading, speaking and writing in English; accessing community resources and taking care of their family members.
Program Benefits
The benefits for clients, organizations and the community are:
The clients are brought out of isolation and equipped them with the necessary skills to read, write and communicate in English.

The clients have the opportunity to make friends and relate with people from other countries and different cultures.

It gives the organization the exposure needed to help families from different countries to successfully settle down in Canada.

The program brings about well informed members of the community that can easily exercise his/her civic rights and assume position of responsibility.

It produces focused and fully-engaged members of the community, having less time for anti-social activities.
Other Activities
This may include amongst others where the Literacy students take part in Life Skills workshops focused on topics such as Finances & Budgeting, Transportation, Parenting and Family Communication. While parents are on-site accessing our programs and resources, child minding is available.
Umoja Literacy program equips new immigrants and refugees with the necessary language skills needed to successfully integrate into the Canadian system. All newcomers are welcome!
Tuesday | 10:00am – 12:00pm
Wednesday | 10:00am – 12:00pm
Thursday | 10:00am – 12:00pm
Program Funded By: Oakville Community Foundation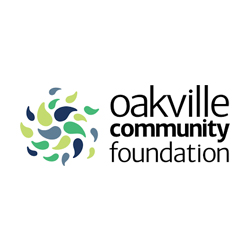 FIRST STEPS: HAND IN HAND
Who is this program for? Families who have children aged 0-6 who and have entered Canada as GAR's/BVOR's/PSR's.
Program Objective
First Steps is an ECD focused settlement and developmental support program, for young refugee children 0-6 years and their caregivers to enable them to gradually transition into mainstream services and resources.
Program Description
The program provides a parent child drop-in, parenting support, Parent Child Mother Goose, nutrition and health information, orientation to parenting in the Canadian context, mental wellness information, Dad's group and other supports. All activities revolve around attachment, bonding, play and social interaction. The project is in collaboration with DIVERSEcity Community Resource Society, Options Community Services and Umoja. Languages available during the program: Arabic, Tigrinya, Amharic, Pashto, Urdu, Farsi, Swahili, Edo, English

Registration is ongoing, bus tickets and a meal are provided.
Tuesday | 9:30 am -1:00pm       Wednesday | 3:00pm – 6:00pm      Friday | 3:00pm – 6:00pm
FAMILY OUTREACH SERVICES
Umoja has an outreach program where the outreach worker assists families to access resources, learn about local community activities, schools, social services, housing, referrals and accompaniment to appropriate recourses. Umoja can act as one of the initial points of contact for many newcomers in beginning their integration process into Canada.
Umoja's outreach services provide individuals and families with the tools to work through and overcome obstacles such as trauma and mental health, employment, language, housing, isolation, parenting, legal issues, accessing services, and greater Canadian cultural awareness and understanding.

Please Call to Book an Appointment: 604-581-5574
NEWCOMER DAD'S OUTREACH PROGRAM
To best support newcomer dad's, Umoja provides outreach and community integration support to guide and offer information sessions to newcomer dad's. In order to accommodate dad's, the information sessions are flexible and provided at different times during evenings and weekends. Outreach staff will provide information, introduction and integration visits to community resources and services.  Services available in: Arabic, Swahili, English
Please Call or Email for Scheduling/to Book an Appointment: 
T:604-581-5574    E: dadsoutreach@umojaoperation.ca
Program Funded By: United Way of the Lower Mainland

YOUTH PROGRAM
Currently Umoja is offering youth outreach and digital media programming:
Develop connections with other youth in the community

Get connected to community resources

Learn skills in Media and Technology – Computers, Cameras etc.

Learn to share stories and experiences using Media – Film, Videos, Photography, Blogging, etc

Explore various topics including – High School, culture, Youth connections and Friendships, Bullying, Journey to Canada, etc.
Outreach Service
The program outreach workers will assist youth to access resources, and learn about their local community and provide referral and accompaniment to appropriate resources. Services are currently offered in Arabic and Swahili

Contact
Registration is currently open. To register or for more information:
Email: info@umojaoperation.ca | Phone: 604-581-5574
Monday | 3:00pm – 5:00pm at Guildford Park Secondary School
Umoja Youth Program Funded By: Coast Capital Savings