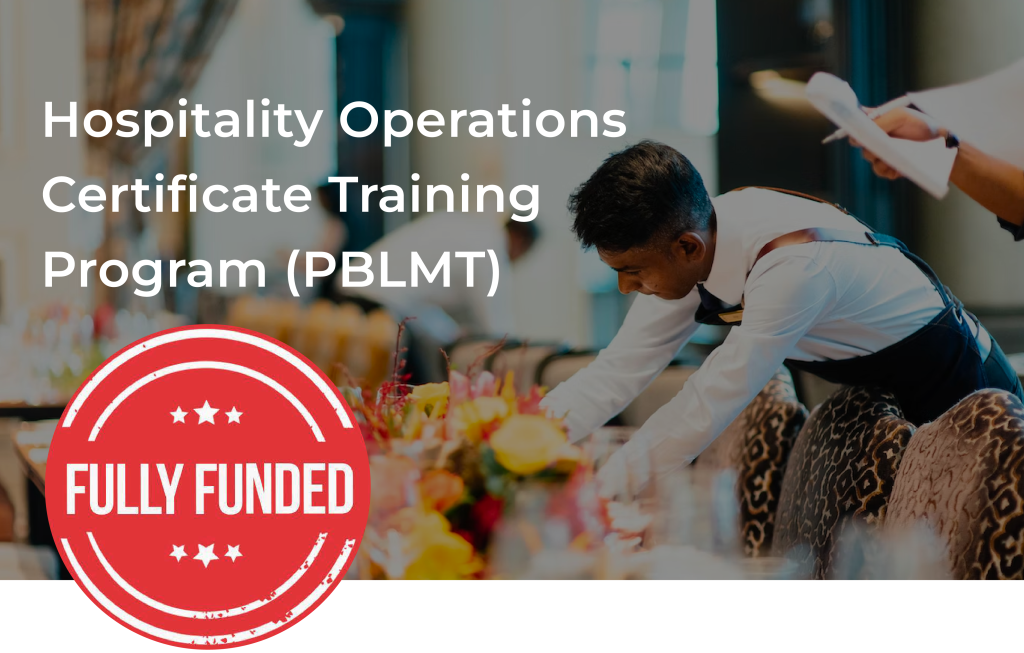 The Hospitality Operations Certificate Training Program is an 21+4 week practicum Project Based Labour Market Training. Participants will learn Hospitality Operation occupational skills, essential and employability skills, and work experience. This course is designed to prepare you to be employment ready for a variety of positions in the hospitality and tourism sector, as these industries are growing rapidly in BC.
1) Must have established a claim for Employment Insurance (EI benefits); or
2) Must have had an EI benefit that ended within the previous 60 months; or
3) Must have earned more than $2,000 in insurable earnings and paid employees EI premiums on those earnings in at least 5 of the last 10 years (Note: the 5 years do not
have to be consecutive); and
4) Must have an Action Plan (AP) that identifies PBLMT as a reasonable goal to support
their occupational goal.

For Schedule & Registration
Interested candidates can also contact their local WorkBC Centre.