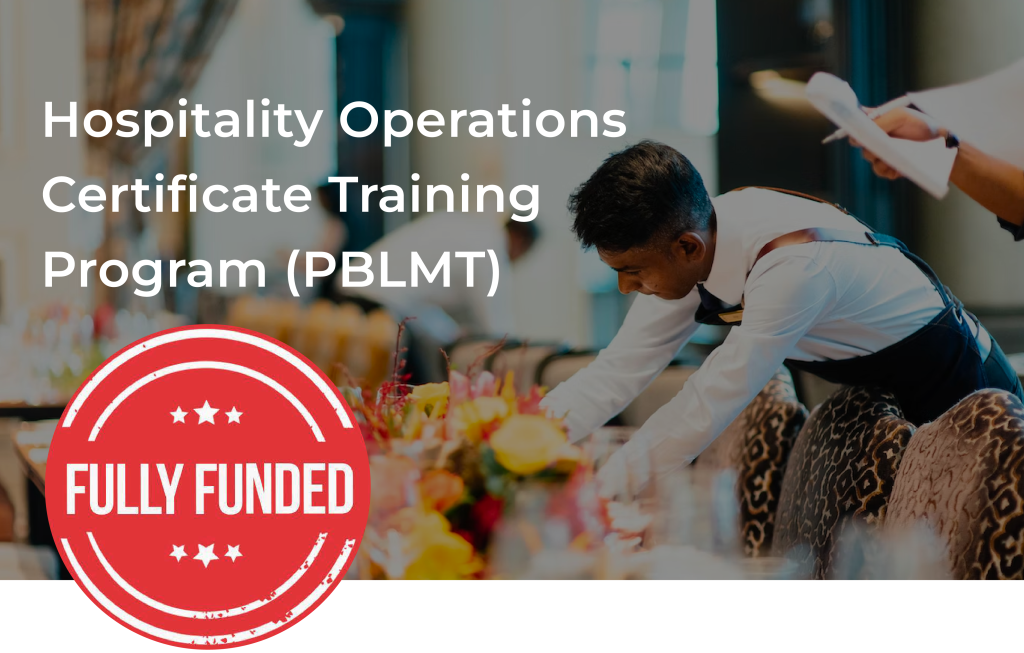 Congratulations to 30 graduates of the Hospitality Operations Certificate Project Based Labour Market Training (PBLMT) program!. This was a 21+4 week practicum Project Based Labour Market (PBLMT) training course where participants gained Hospitality Operations occupational competencies, essential soft and hard skills, and industry exposure. The course was designed to prepare candidates to be employment ready for a variety of positions in the rapidly growing hospitality and tourism sector.
The highly successful delivery was made possible through a program partnership with Insignia college and Pacific Community Services (PICS) and was funded by the Ministry of Social Development and Poverty Reduction Employment and Labour Market Services Division.
To Messrs. Harpreet Brar and Sahaj Singh, Dr. Nanette Seneres, and the entire Insignia Team, Raj Hundal and the outstanding PICS team, and Ms. Jagpreet Bakshi, Umoja's PBLMT Program Coordinator and team, well done!
Thanks to Tom Lynes, Community & Employer Partnership (CAPA) for his seamless support.
We are thankful for a great team effort across all stakeholders