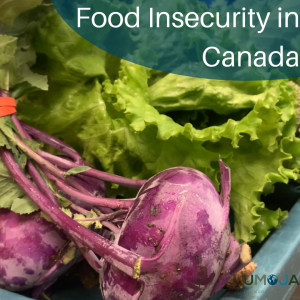 Seven percent of Surrey residents, or approximately 35,000 people, report that they sometimes or often do not have enough food to eat and nearly 80% of Surrey residents are not getting the recommended servings of fruits and vegetables each day. Umoja's Seeds of Change Food Box Program is a collaborative approach to supporting newcomers with fresh, healthy produce and culturally appropriate grocery items.
Umoja works to alleviate food insecurity and diet challenges immigrants face in Canada. The Consideration of cultural impacts is often overlooked as a factor in health and wellbeing. 
Lack of food familiarity can cause hunger, health and safe food issues to go unnoticed. Food security initiatives for newcomers would indeed benefit from building on newcomer strengths, including traditional dietary practices, first language resources and familiarity with established organizations such as Umoja. 
"Fifty percent of participant households experienced food insecurity, while 41% of children were food insecure. high level of food insecurity contributes to poor diet quality and the rise in overweight and other chronic health conditions and therefore to the loss of healthy immigrant status." Canadian Centre for Health Information
Thanks to our eight year partnership with a local non-profit A Rocha,  our collaborative work has allowed us to support Umoja families in learning about foods in Canada, connecting families to gardening, and providing organic vegetable bins every year. This impactful partnership ensures Umoja's clients are provided fresh, colorful, organic produce. The generosity of our community's donations and constant support allows us to supply our families with healthy vegetables like beets, cilantro, scallions, zucchini, basil and leafy greens. 
Our weekly classes often help with information, skills training and food access for families. 
When providing a variety of culturally sensitive programs we believe it is important to provide learning opportunities for newcomer families to discover what at first may be unfamiliar foods, to new learnings with new foods to try and use at home. Food changes are a big part of integrating successfully into any new social environment. 
Our staff and volunteers are committed to seeing newcomers succeed and achieve their potential. We all share a passion at Umoja to stand beside newcomer families during their settlement journey and to see families happy, healthy and thriving.  
Your support will help us to achieve this mission. Thank you!